Big update! Look at those bars. We are essentially at "soft content complete" over here.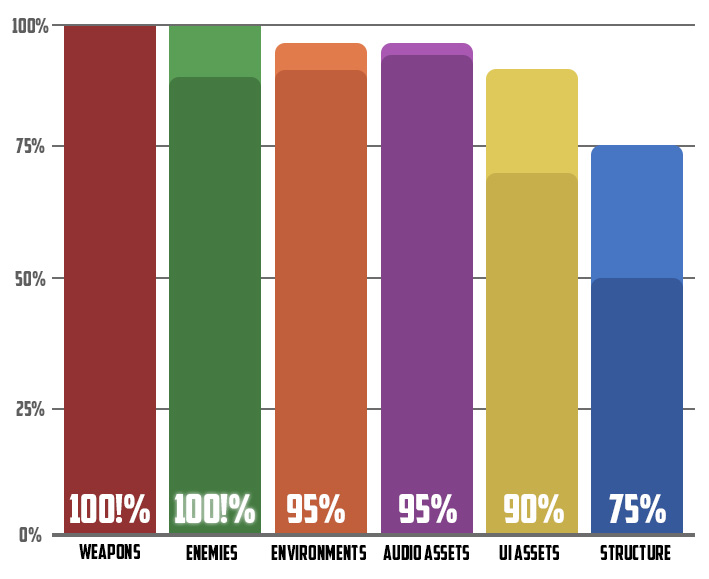 Here's the business!
Weapons: STILL DONE.
Enemies: FUCKING DONE.
Environments: All that remains is incidentals.
Audio Assets: All that remains is incidentals.
UI Assets: All that remains is incidentals.
Structure: More systems done and glazed and now glue glue glue glue glue!
The Road To Being Done!
The combat experience is completely done now that all of the weapons and enemies are completed. There will be some balance fixes before release when you maniacs inevitably break my combat system, but otherwise the core Aztez experience is in the bag. <3
Traditionally, I have been in the garage making go-karts while Matthew was out building the track by himself, but now both Matthew and I are out there finishing up the track. The next few months is dedicated completely to gluing all the systems together into a product you'll have fun with for a long time. And that's what the last 25% of structure is. The incidental environments/audio assets/UI assets are things that will crop up as we finish the gluing.