We are so happy to to finally be able to say that Aztez is launching on Steam and The Humble Store (PC/Mac/Linux) on August 1st, 2017!
Assuming the game doesn't crash into the mountain on PC, it's coming to PS4/XboxOne/Vita afterward. Technically we're authorized for release on WiiU, but we're going to try and pivot that into a Switch release instead.
Here is everything you should know!
The Aztez Steam store page is now live. Obviously you can't buy it yet, but what you CAN do it is add it your wishlist. This is good for you because you'll be notified the second it's out and/or on sale, and it's good for us because being able to say your game is on a lot of wishlists helps us on the business side of things.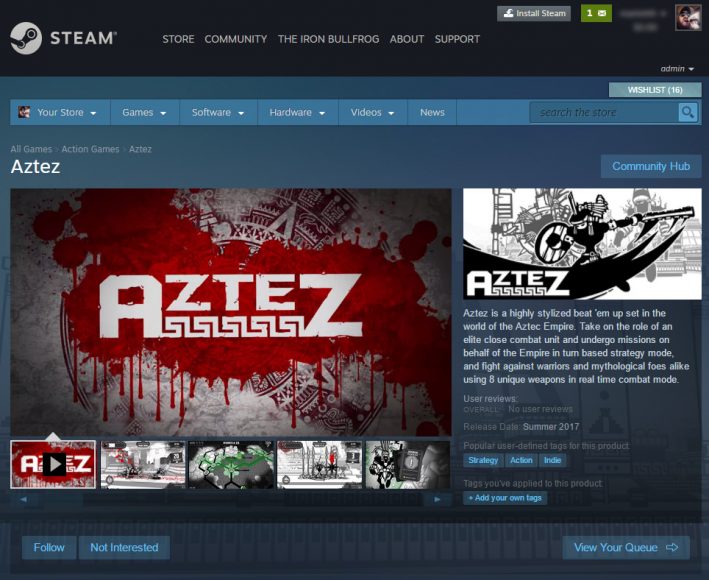 You can still, as always, stay on top of the news and interact with us on Facebook and Twitter, and we're actually pretty active these days! We've also updated the official site, where you can sign up for the mailing list if you haven't already. Our press pack is current as well!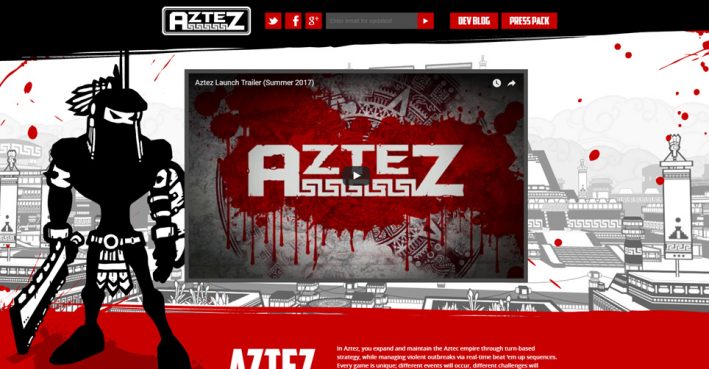 Where That Merch At?!
In the works! We're reviving some old partnerships and starting some new ones, and as soon as we've got sweet swag in the world, you'll see it on FB/Twitter instantly. And just so you know, merch deals don't really benefit us. We do it because you guys ask for it, and because it benefits the rad merch companies that make cool shit for all of us. Show them your love.
I Am A Journalist, What Do I Do?
Send me an email at [email protected]. I am in full-time marketing mode now, and I am at your service. Obviously you are free to just go ahead and write about the game, but I am always happy to answer questions or conduct interviews or trade food photos on Instagram or whatever. <3
Answers to FAQs
It's single player game.
It's made in Unity.
It's not set in stone, but it's probably going to be 20 USD.